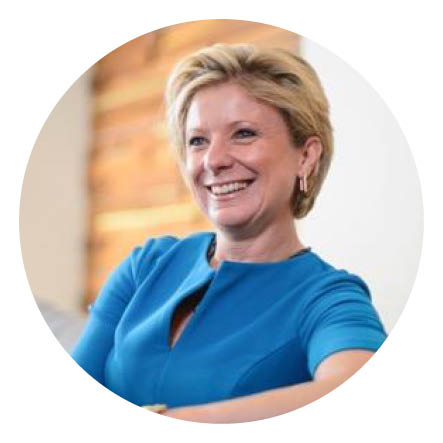 Jane Hanson Chair
Jane was born and educated in Yorkshire, graduating from York University with a degree in Music. In 1989 and 1990, she worked as a professional musician including playing at a number of royal and civic occasions before starting her career at KPMG Chartered Accountants. Jane is now a Chairman, Non-Executive Director and Audit and Risk Committee Chair in a number of businesses and has over 25 years experience working at Board level in FTSE 100, regulated, typically financial sector organisations. In addition to the above, she is the Honorary Treasurer and a Trustee of the Disasters Emergency Committee, a global humanitarian charity and is also a magistrate.
Jane has played in the 1st violin section of the Bardi Symphony Orchestra since 2017 and is Chair of the Bardi Symphony Orchestra Board of Trustees. Jane finds music inspirational … "Music can change my mood almost instantly; it gets me ready for a busy day, and it relaxes me when I need to switch off. There are very few things in life with that power".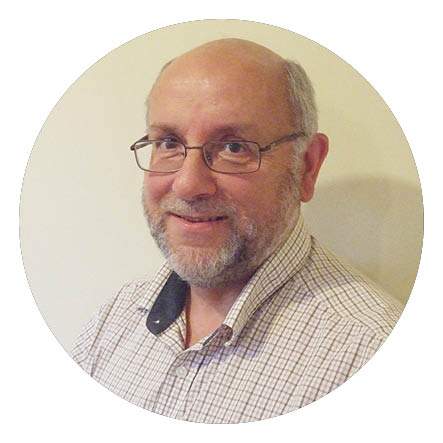 Tim Hobbs Vice Chairman
Following a degree in French with Music from Exeter University, and a PhD in Medieval French Literature from Cambridge, Tim's professional career was spent in academic librarianship, specialising in rare books and manuscripts, and culminating in his appointment as University Librarian at the University of Leicester in 1995, and then as Chief Executive of MLA East Midlands, the regional Museums, Libraries and Archives Council. On taking early retirement, he was for seven years a Trustee, and Treasurer, of the Leicester International Music Festival.
Tim has been a member of the Orchestra's first violin section for 20 years, and became Vice-Chairman in 2015, for a time combining the role with that of Treasurer to which he had been elected in 2012.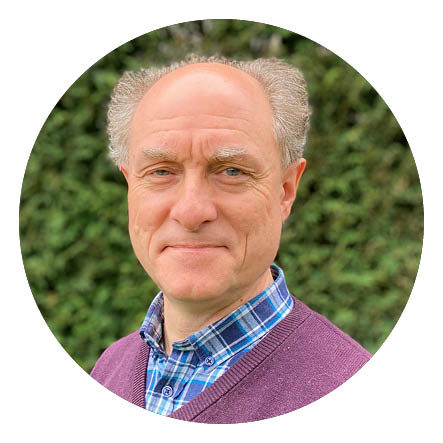 Robert Calow Orchestra Manager
Born and educated in Leicester, Robert received his early musical training on the Clarinet at the Leicestershire School of Music and then with the National Youth Wind Orchestra from 1978-84. A career in Graphic Design beckoned however and following a degree from Leeds Polytechnic, Robert worked as Illustration manager at Eikon Ltd back in Leicester before coming a Director of CalowCraddock Ltd with twin brother David. Having recently become Calow Creative, they continue to work with many high-profile clients. Robert is also a full member of the Guild of Aviation Artists, recognised throughout the world as the premier society for the promotion of aviation art.
Robert joined the Bardi Symphony Orchestra in 1988 and is in great demand also playing with several local orchestras including the Rutland Sinfonia, Knighton Chamber Orchestra and the wind ensemble Musicamici. As well as a Trustee, Robert has held the post of Orchestra Manager for over 30 years. In 1992 Robert, together with his brother David, founded the Bardi Wind Orchestra and over the next 25 years the ensemble has raised thousands of pounds for charities at the popular De Montfort Hall summer concerts.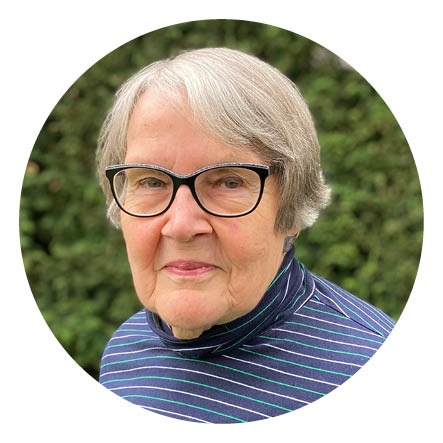 Mary Moore Secretary
With lifelong experience as an amateur musician both as an instrumentalist and as a singer, Mary was a member of London Philharmonic Choir for 18 years, serving for eight years on the Board of the choir, the last five years in the post of Chairman. Back in her home county of Leicestershire, she enjoys singing in various ad hoc choral projects but now prefers to focus on instrumental playing. A wind player since school days she defected to the string fraternity just a few years ago and now very happily plays viola with the Clarendon Park Orchestra. She has been a practical supporter of the Bardi Symphony Orchestra in various capacities, since 1989. She was elected as a Trustee in 2014 and became Secretary 2018.
A Fellow of the Chartered Institute of Personnel & Development (FCIPD) and with an MA in Human Resource Management from De Montfort University, she pursued a successful career in HR, holding senior positions in a number of central government departments in London. Since 2007 she has been involved in a number of freelance arts consultancy projects, including work with the former National Association of Youth Orchestras and she is currently Vice-Chairman of OYAP Trust, a youth arts organisation, based in Oxfordshire.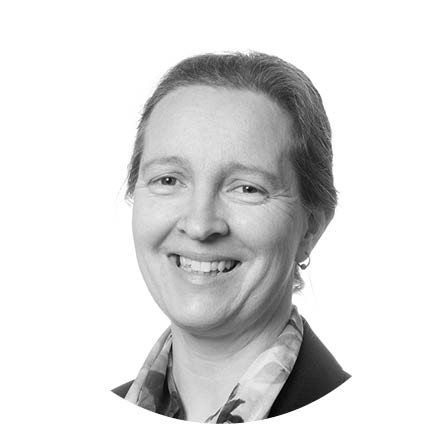 Claire Cowen Treasurer
Claire was brought up in Poole, playing the viola in both the Wessex and Dorset Youth Orchestras, before studying Modern Languages (French and German) at Oxford University, where she was involved in a multitude of extra-curricular musical activities. She has been a playing member of the Bardi Orchestra since 2015. Professionally, she is both a Chartered Tax Adviser and a Chartered Accountant and advises large & multi-national groups on international tax matters at Mazars, having previously held roles as an external auditor and a tax specialist in the Charity & Not for Profit Sector.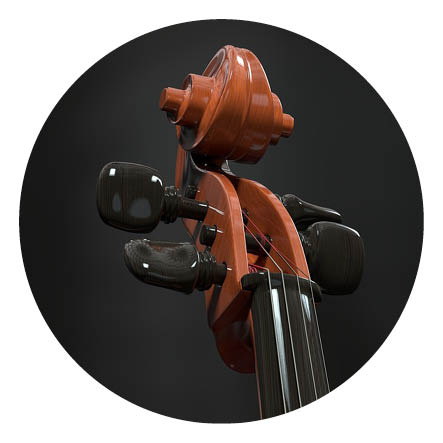 Janet Crew Librarian
Janet has played cello with the Bardi Orchestra since moving to the Midlands in 2005, after a 40-year career in music education. She is happy to be of use to the Bardi as music librarian.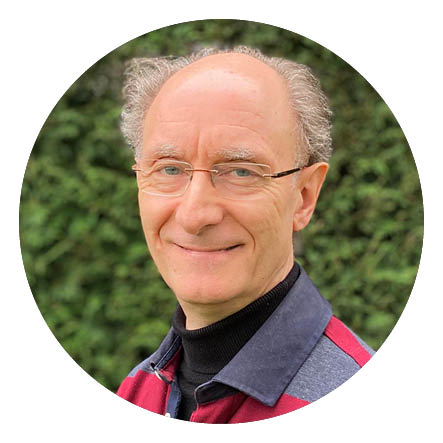 David Calow Trustee
David was born and educated in Leicestershire, receiving his early musical training from the Leicestershire School of Music. He played flute and piccolo in The National Youth Wind Orchestra from 1978-84.
David became Music Director and Conductor of the Bardi Wind Orchestra in 1996 and has conducted every concert since. In 2007 David was appointed Associate Conductor of the Rutland Sinfonia and has continued to develop the adventurous concert programming including highly successful stage and screen concerts. In January 2015 David was appointed Music Director and Conductor of the Clarendon Park Orchestra and is enjoying working with and encouraging an enthusiastic group of local musicians.
In 1995 David was appointed Music Director of the I.D.O.L.S Operatic Group in Leicester for their Little Theatre production of South Pacific. Over the following ten years he directed shows including Seven Brides for Seven Brothers, Mack and Mabel and Kiss Me Kate.
David also designs and organises the print for all of the publicity and programmes for the Bardi Symphony and Wind Orchestras concert season.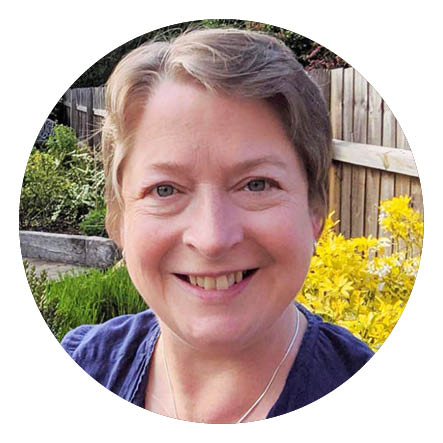 Christine Taylor Trustee
Christine studied the clarinet in London at the Guildhall School of Music and Drama under the notable clarinettists Jack Brymer and Joy Farrell, and enjoyed playing freelance for a number of years. Now a self-employed clarinet/saxophone teacher in Leicestershire, Christine has focussed her musical career on inspiring young musicians; for over 20 years alongside her teaching, she has worked regularly with a range of ensembles in the county as both a sectional coach and conductor. Passionate about giving talented young players opportunities, she has also adjudicated on various competition panels, and in 2014 was delighted to have coached one of her pupils to become the Bardi Symphony Orchestra's own 'Young Musician of the Year'.
In her spare time, Christine plays regularly with The Bardi Symphony Orchestra, the Helix, Knighton Chamber Orchestra and the Beaufort Wind Quintet, and has had the opportunity to perform as a soloist with works such as the Mozart, Copland and Finzi Clarinet Concertos.