Bardi Young Musician 2018 is Trumpeter Evie Dunn.
The 2018 Bardi Young Musician Concert will held at the newly re-opened Haymarket Theatre in Leicester.
Sunday 8th July 2018 3pm
Tickets: £12 (concessions £10).  Under 18s/NUS £3
Haymarket Theatre Booking Office: 0116 2961236
The Haymarket Theatre Box Office is open 12noon – 2pm only Monday-Friday
The box office website is:  boxoffice@haytheatre.com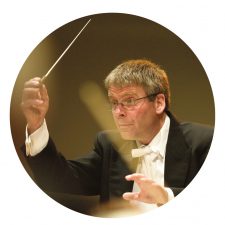 Conductor Paul Hilliam and Bardi Young Musician 2018 Trumpeter Evie Dunn.