16th June 2023
Congratulations to Bardi Chair Jane Hanson who yesterday received her CBE for services to Charity from the Princess Royal, on behalf of the King, at Windsor Castle.
Jane was named in the Jubilee Honours list for the late Queen Elizabeth II last year. Aside from Chairing the Bardi Symphony Orchestra, Jane has worked tirelessly for high profile charities the Disasters Emergency Committee (DEC) and the Reclaim Fund (RFL). On a perfect day for the occasion Jane said that she had a 'great (longer than normal apparently) chat with the Princess Royal' about the work of the DEC which brings together 15 leading aid charities to raise funds quickly and efficiently when large-scale disasters hit countries without the capacity to respond.
She was also asked about her work with the Reclaim Fund (RFL) an organisation which unlocks the potential of dormant assets (such as unclaimed bank accounts) whilst at the same time safeguarding the rights of dormant asset holders and optimising the financial benefits for good causes. Jane told us that she even had time for a few words about Bardi!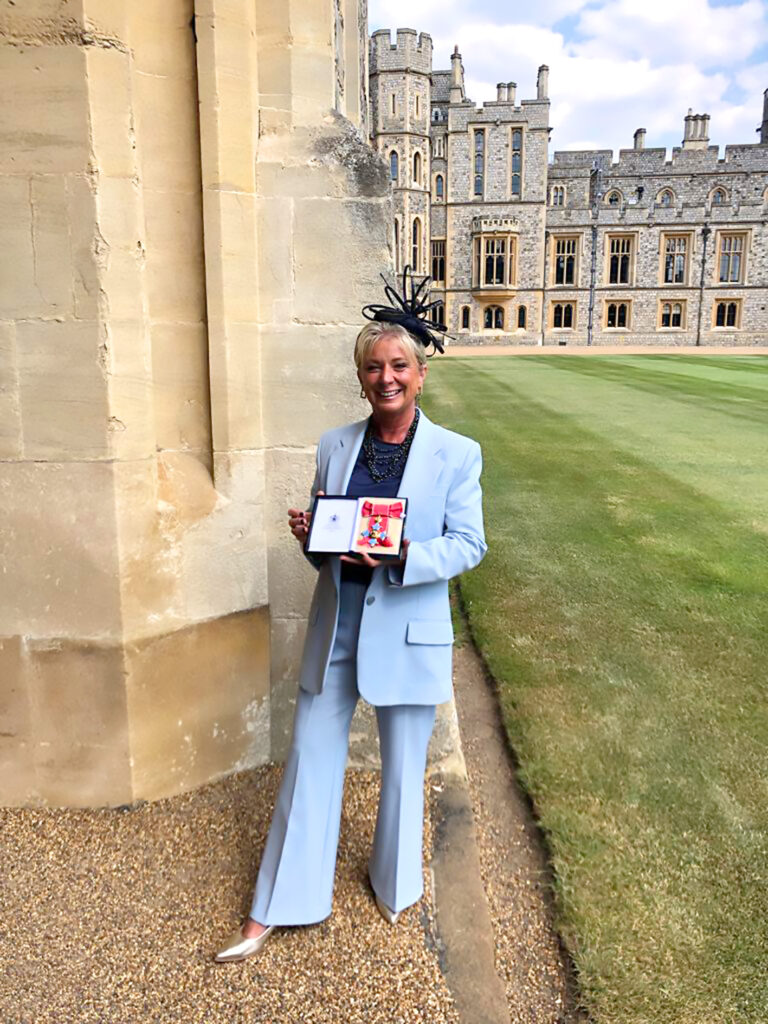 ---
Latest News