8th April, 2022
During the 35th concert season the Bardi will be looking back at some of the highlights from the Orchestra's three-and-a-half-decade history. This month, we fondly remember the 'SaarLorLux' Tour in April 1998…
24 years ago this month, the Bardi Symphony Orchestra and their founder Music Director Andrew Constantine embarked on their third European tour, performing in Saarbrücken, Metz and Luxembourg. Performing at three esteemed concert halls, the programmes included Delius's Walk to the Paradise Garden, Tchaikovsky's Violin Concerto (soloist, Adam Summerhayes), and the Elgar Cello Concerto (soloist, Leonid Gorkov).
The Orchestra were accompanied on the tour by the Bardi Symphony Chorus who performed Walton's Belshazzar's Feast in each concert with baritone soloist Jeremy Huw Williams. The performances of Belshazzar's Feast on the tour were sponsored by The Walton Trust and the concert in Luxembourg was a distinguished occasion, marking the departure of the British Ambassador, Nick Elam.
The tour was a resounding success not only in the concert hall performances, where the Orchestra and Chorus were great ambassadors for Leicester and the UK, but also as a great opportunity for the players and singers, normally totally focussed on rehearsing, to spend some time socialising.
Watch highlights from the tour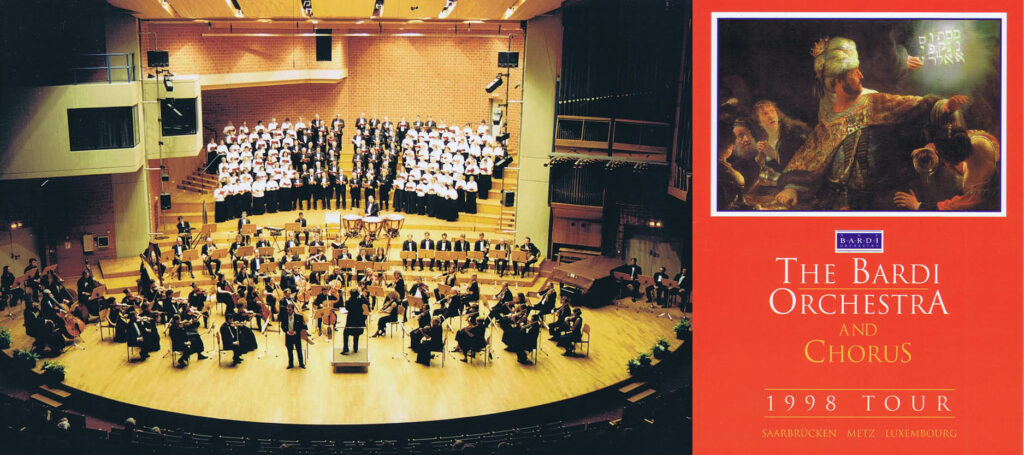 ---
Latest News