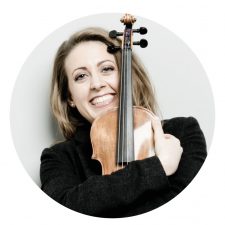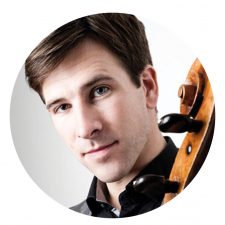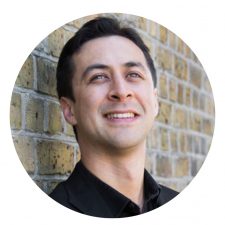 Marina Chiche, Guy Johnston and Tom Poster.
On Sunday 13th May 3pm The Bardi Symphony Orchestra ended the 2017/8 De Montfort Hall season with a concert showcasing three stunning international soloists and a major performance of a work not heard in Leicester for fifty years.
Beethoven's Triple Concerto featured in the first half of the concert with a line up of soloists well known to the Leicester International Music Festival audiences; Marina Chiche violin, Guy Johnston cello and Tom Poster piano.
The second half saw a stunning performance of Richard Strauss' large-scale tone poem Ein Heldenleben (A Hero's Life). The autobiographical work is scored for a huge orchestra and was a fitting way to end the De Montfort Hall season.
The photo shows Music Director Claus Efland rehearsing Ein Heldenleben at Leicester Grammar School and the concert in De Montfort Hall, Leicester