15th June 2022
Sunday 19th June sees the long-awaited Bardi Young Musician 2022 concert featuring this year's winner, 18-year- old French horn player Francesca Penny.
In a popular programme which includes Beethoven's Symphony No. 4, Bartók's Romanian Folk Dances, and Mozart's Marriage of Figaro Overture, Francesca will be playing the virtuosic Horn Concerto No. 1 by Richard Strauss.
A student at Wigston College, Francesca has been playing the French Horn since she was 8 and studies with her Father, French Horn player Mark Penny. A member of the CBSO Youth orchestra in Birmingham she also plays with the Rutland Sinfonia and the Bardi Wind Orchestra. She is currently studying for A levels and is considering further study and career options in either music, or her other main interest which is modern dance.
The concert will be is held in the hall of English Martyrs Catholic School, Anstey Lane Leicester and begins at 3.00pm.
Photo of Francesca © Allan Simms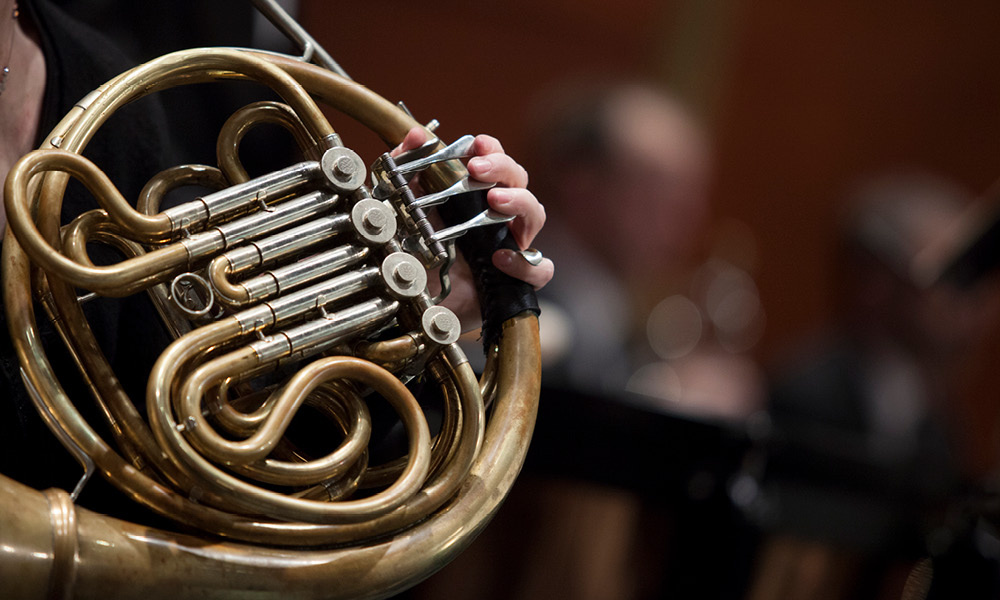 Sunday 19 June 3pm – ENGLISH MARTYRS' CATHOLIC SCHOOL, LEICESTER
BARDI YOUNG MUSICIAN 2022 CONCERT
Featuring 2022 winner Francesca Penny performing Richard Strauss Horn Concerto No.1
Mozart Overture Marriage of Figaro, Bartók Romanian Folk Dances, Beethoven Symphony No. 4.
---
Latest News